WHERE TO FIND US:
14/10 - Project, Chesterfield
21/10 - Crossfest, Manchester
05/11 - Peak Strength, Mossley
18/11 - Rep It Out, Sheffield
19/11 - Rep It Out, Sheffield
25/11 - BFMG Winter Soldiers, Coventry
26/11 - BFMG Winter Soldiers, Coventry

If you want us to attend your event, no matter how big or small, get in touch!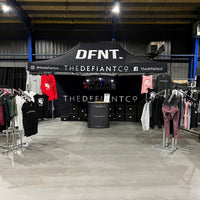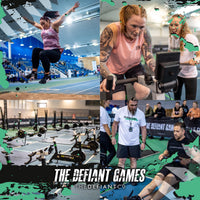 12.05.24
Same Sex 3s
No Qualifiers
Olympic Standard Venue In Sheffield
5 All Inclusive Workouts (No Rig)
Live DJ
High Quality Event Media
Free Event T-Shirt
Free Event Patch
Team Name Board
Vendor Village
The Defiant Co Discounts
Entry To The Defiant Games Raffle With Special Prizes
Prizes For All Podium Places
Spectator Fees Donated To Charity
Tickets
At The Defiant Co we believe in becoming a little bit better, every single day...
Through the Defiant Community we have created we live those beliefs and do what we can to help others achieve the same.
We believe that if you surround yourself with the right people and develop a positive mindset then anything is possible; so instead of seeking approval, seek growth!
What are you going to do today that will make you better tomorrow?
Follow us on Instagram and join The Defiant Co community.